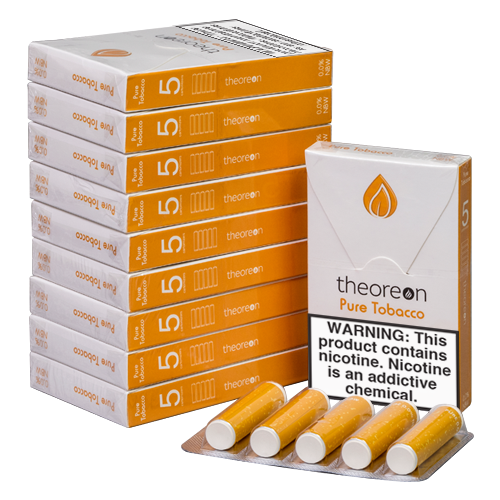 10 Theoreon Cartomizer Pack Bundle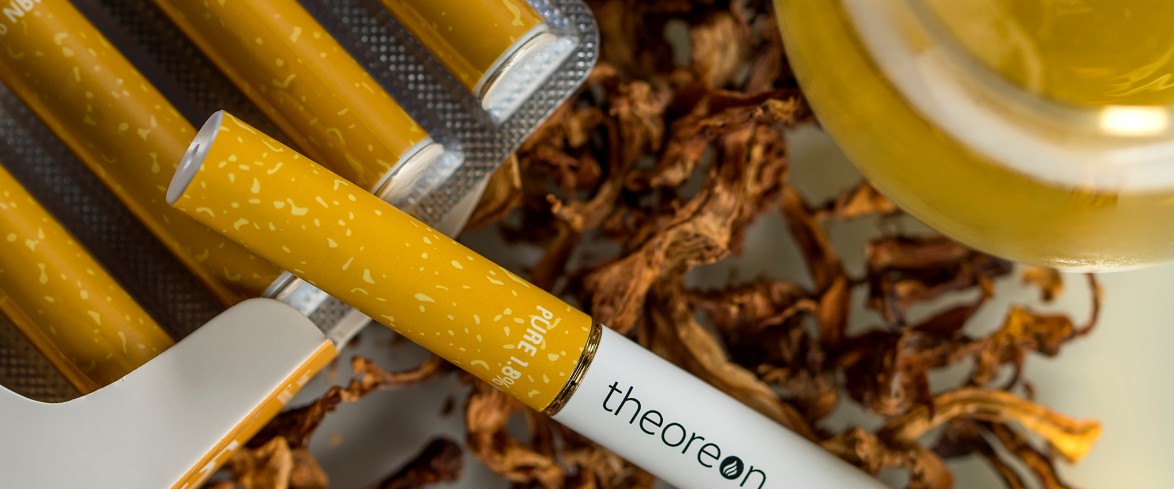 Our 1ml cartomizers are available in six distinct flavor profiles. Our proprietary FlavorTheory® technology is used in each Theoreon flavor blend for the finest aroma and satisfaction of pure, smooth tobacco with consistent flavor, taste, and vapor—ensuring that your device will continuously deliver a smooth, robust flavor with rich vapor from its first puff until its last. 
Ingredients: USPG Propelyne Glycol, USPG Glycerin, Artificial Flavoring, X% Nicotine by Weight.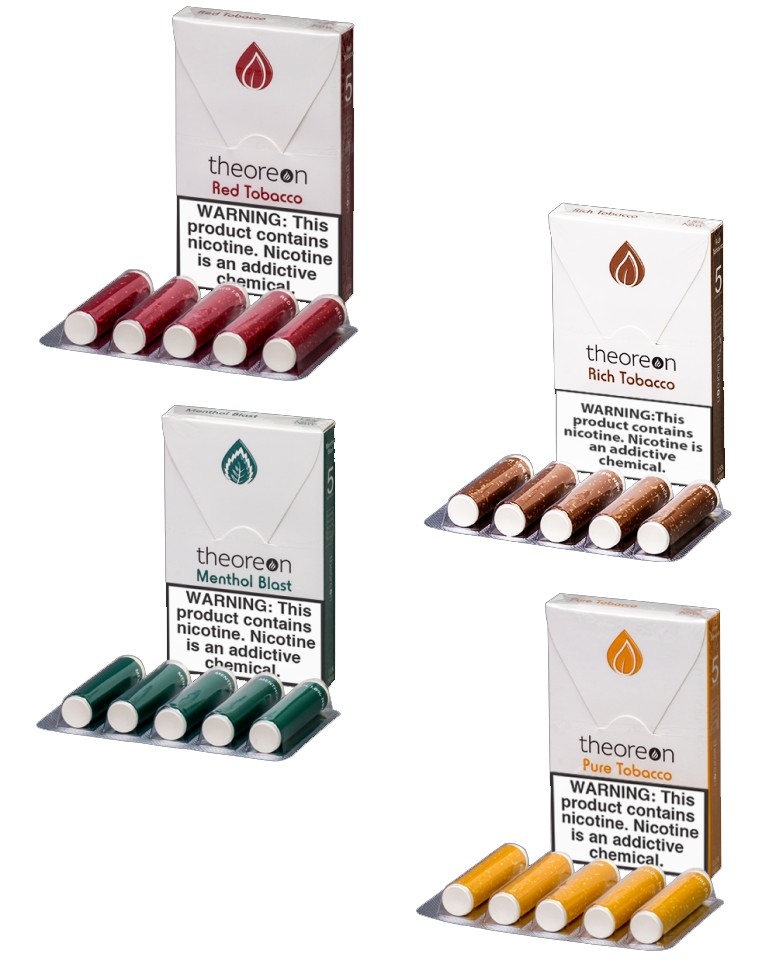 Red Tobacco
The taste of bold Virgina tobacco offers a uniquely woody flavor and a robust sensation reminiscent of a full-bodied classic cigarette.

Rich Tobacco
Similar to the flavor profile of a cigar, this is the ultimate sophistication in tobacco taste with complexities derived from a rich blend of Virginia, Oriental, and Burley tobaccos previously found only in high-quality cigars.

Menthol Blast
Our stimulating blend of cooling mint and tobacco delivers a refreshing menthol burst.

Pure Tobacco
A smooth, light delivery of the refined taste and aroma of natural tobacco.
 
Theoreon Classic Cartomizer Features:
> Classic Design
> FlavorTheory® technology
What's in the box:
> 5 Theoreon Cartomizers of your favourite flavor
How to use the Classic Theoreon Cartomizer:
To use a Theoreon e-cigarette, remove your Theoreon cartomizer from the blister pod, twist the cartomizer gently onto your Theoreon battery, and puff.

Shipping & Delivery
Shipping costs are calculated at checkout based on order weight, dimensions, and destination. Generally, orders shipped internationally are in transit for 5 - 15 business days.

Return & Refund
If for any reason you are not completely satisfied with our product, we will issue a refund within 30 days of your original purchase.

Cancellation
We are able to accept cancellations at any time before your order has been dispatched. If your order has already shipped, please refer to our refund policy for details on returns.